Each saliva collection kit contains:
One saliva collection tube, funnel lid, and tube top
A small, clear plastic bio-specimen bag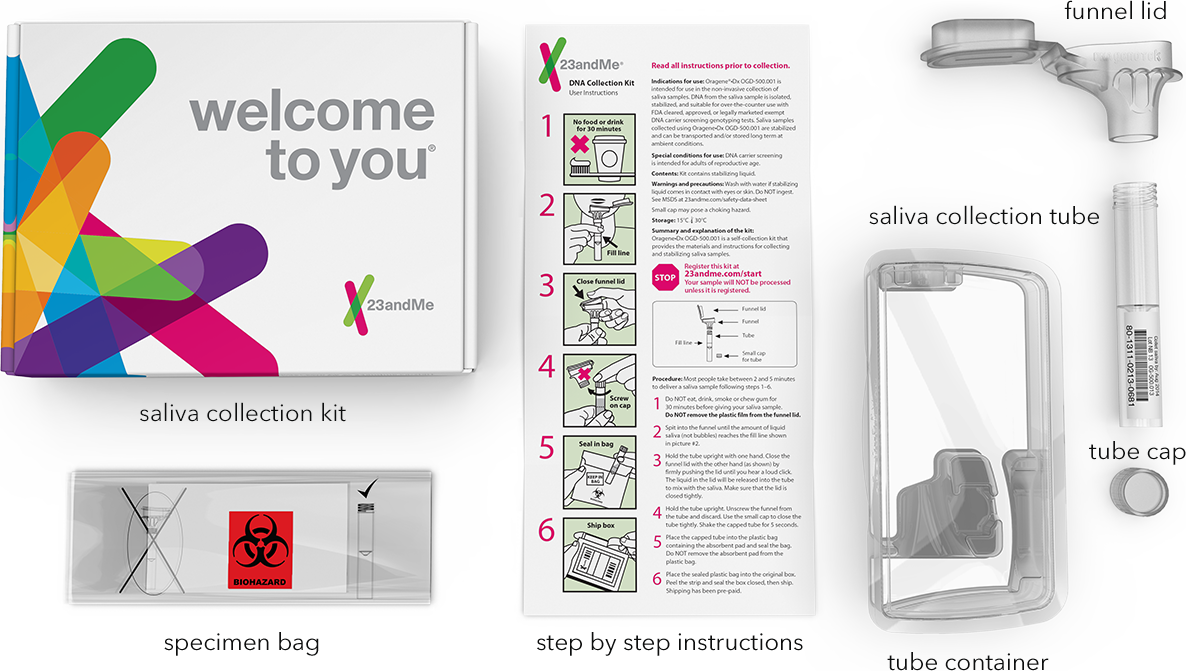 Didn't find what you were looking for?
Ask a question through Facebook or Twitter
Or call 1-800-239-5230
Monday through Friday, 3:00am to 8:00pm PST/PDT.
Saturday and Sunday, 8:00am to 4:00pm PST/PDT.